Statistics

We have 35 registered users

The newest registered user is Shujaat1176

Our users have posted a total of 730 articles within 131 topics

K U E N T O S
Login to View Shout Box


♦ JANUARY 2012 EVENTS ♦


1st

"Happy 2012"




3rd

"Mike & Marlyna"
Anniversary




3rd

"D'Haven Chance"




5th

"Patrick"




5th

"Me"




6th

"Chris"




9th

"Auralette"




12th

"Charmaine"




15th

"Joanie"




20th

"ReShawn"




31st

"Anthony"
♦ BUENAS ♦


Welcome to our family webforum - Our place in cyberspace where 'distance' has no relation to how close we really are ... Here you can post all your questions, thoughts, ideas, games - anything that you don't mind our family seeing. Just Click on the word "Register," agree to the terms, sign up, and you're good to go!

If you have never used a forum before, now is a great time to start.

You can post whatever you like. Random thoughts, questions, what you think we should do during get-togethers, how your day went today, ... anything. It's also a great way to keep in touch with everybody. Just keep it "PG" and we'll get along fine.

If you have any questions regarding how to do things (How to post, how to change your picture, etc.)



for more information!

So go for it! Get yourself registered, and Post away!!






D'Haven's 2nd Birthday Celebration by Anthony

Our family is the proverbial egg that we were hatched from. Everything about who we are, both our nature and nurture comes from our family. Often in western society, we stray far from our family and may not talk to them for years at a time. We may feel that we have nothing in common with them. We may choose to run away from our roots because they are too painful to face. Ultimately however, our past holds the key to our future. If we do not face where we come from, we will have difficulty understanding our present and future.
- CC by 3.09




Prayer to Saint Jude

(To be said when problems arise or when one seems to be deprived of all visible help, or for cases almost despaired of).

Most holy Apostle St. Jude, faithful servant and friend of Jesus, the Church honors and invokes you universally as the patron of hopeless cases, of things despaired of. Pray for me, I am so helpless and alone; make use, I implore you, of this particular privilege accorded to you, to bring visible and speedy help, where help is almost despaired of. Come to my assistance in this great need, that I may receive the consolations and succor of Heaven in all my necessities, tribulations and sufferings, particularly (here make your request), so that I may bless God with you and all the elect forever. I promise you, O blessed St. Jude, to be ever mindful of this great favor, and I will never cease to honor you as my special and powerful patron and to do all in my power to encourage devotion to you. Amen.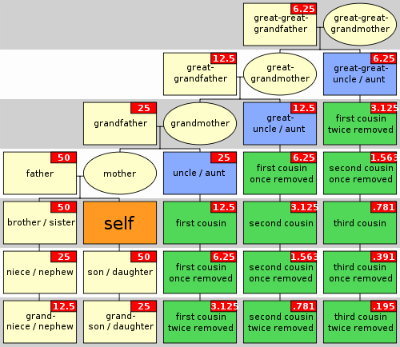 2012
Posted by Creddy @ Sun Jan 01, 2012 2:55 pm
Comments(0) :: More >> 2012
Welcome

The time now is Sun Jan 21, 2018 8:06 pm

All times are GMT + 10 Hours
♦SPOTLIGHT ♦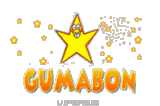 "Forever More"
♥Weekee & Anthony♥
Fri., October 14th, 2011
Officiated by Hon. Mana Silva Taijeron
Photo by Cid



"Congrats"
♥James & Tamara♥
Sat., September 10th, 2011
Reception @ The Asan Community Center
Photo by Me




♥2011 Potpourri ♥
Various Snapshots
Posted throughout the year
by Family Members


Who is Online
In total there are 0 users online :: 0 Registered, (0 Hidden) and 0 Guests

Members online: None



[ View complete list ]


Most users ever online was 3 on Thu Apr 29, 2010 9:32 am

0 users online today: